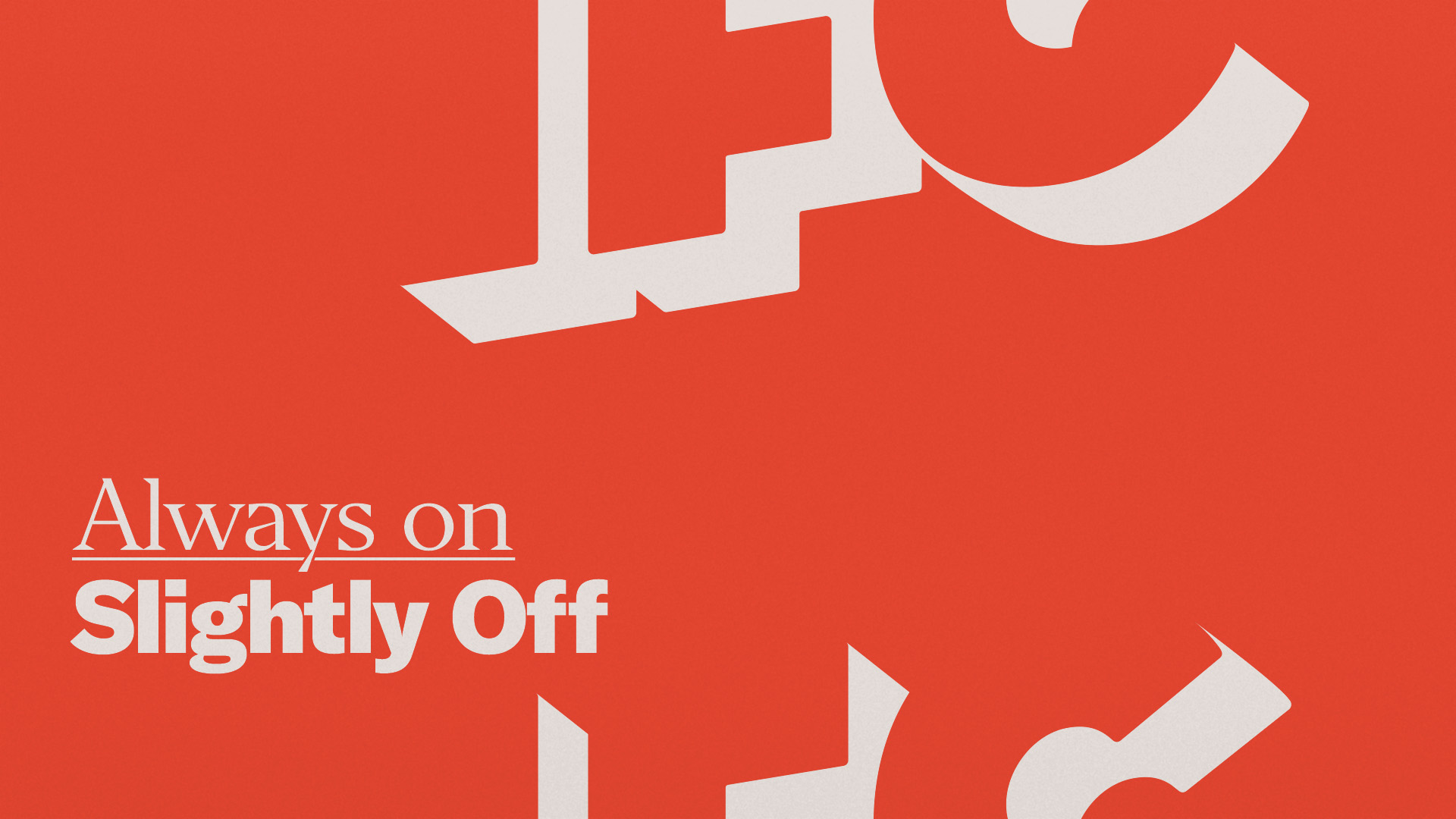 IFC Refresh
Doubling down on
brand voice as visual identity
IFC approached Gretel to refresh the look and feel of their network.
Their 2013 identity (also done by Gretel) had grown stale with a host mimics across the industry, it was time for a change. Our brief was to revitalize IFC's visual identity & update their network package to enhance their Slightly Off sensibility.

Our solution reframes IFC's visual expression as an accentuation of their voice through type & texture.
Creative Director:
Ryan Moore

Design Directors:
Adam Brandon, David Chun

Designers:
Nick Miller, Brandon Kennedy, Johannes Geier

Animators:
Brandon Kennedy, Amber Kusmenko, Nick Miller, Johannes Geier

Head of Production:
Larissa Marquez

Producer:
Haley Klatzkin

Studio: Gretel